PRODUCTS
HOME SERIES
UNLIMITED MUSIC !
i4 Connect is a 100% digital speaker that does not take up much space. With four built-in amplifiers, Bluetooth 5.3, digital optical and analog inputs and incredible big sound, you do not need nothing more. The new uandksound sound system sounds better than any soundbar and it's just as easy to set up. The award-winning acoustics and premium DSP offer a better performance than a bigger speaker.
i4 Connect speakers use the best Bluetooth 5.3 technology with a high-quality long range receiver, so you will not experience drop-outs in sound. The device is built of wood and the drive units are custom-designed, to make the sound as lifelike as possible. Our last technology consists of four powerful digital amplifier units with built-in 32-bit floating point processors that deliver high quality sound in high resolution and without loss. This is unique for speakers in this category.
There are no passive components for the new i4 Connect and the digital signal processing is free of noise and distortion and therefore you hear the music clearly and with nuances you have not heard before. The new uandksound music system upgrades the sound from your TV through the ARC input, which is easily.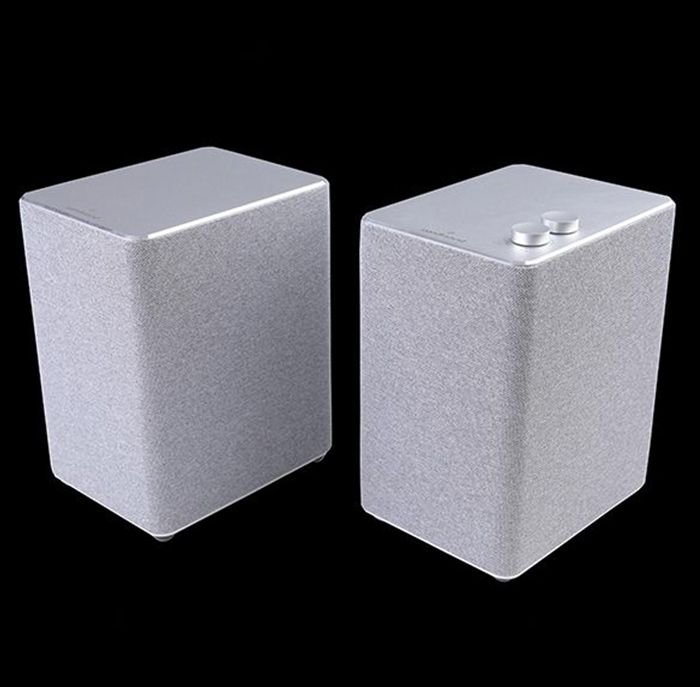 PLACEMENT
Shelf, table, bookcase or speaker stand
FREQUENCY RANGE
50-25000 Hz (+-3dB)
AMPLIFIER
2x90W, 2 way active, four power DACs with DSP
BLUETOOTH
5.3 version (16 bit/48khz)
LINE IN
RCA jack & TV ARC
USB in
upgradable with RAM tweaks
DIGITAL in
16 bits/96 Khz
SUB output
analog aux for active subwoofer