PRODUCTS
M SERIES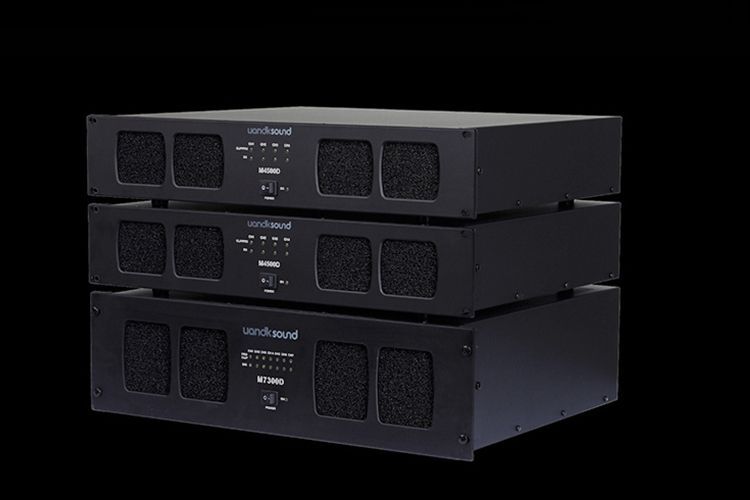 Effortlessly controls any loudspeaker
Our new class D power amplifiers represent the best in engineering ingenuity and available electronic components. With an extremely high damping factor and the ability to deliver huge currents the class D technology effortlessly controls any loudspeaker being the best partner for our flagship Reference Series. 750 watts for channel for M4500D and 300 watts for M7300D, with bridgeable option just for M4500D, guarantees the best sound performance of the market. Even loudspeakers with very low impedance are no match for the unflappable power supply of our power amplifiers.
Perfect for any setup
M4500D power amplifier can function in a traditional stereo or multichannel setup because of the bridgeable option. If you connected device has a 12V trigger output, this can control the power state of the M4500D and M7300D, and even daisy-chain several M4500D or M7300D power amplifiers for complex installations.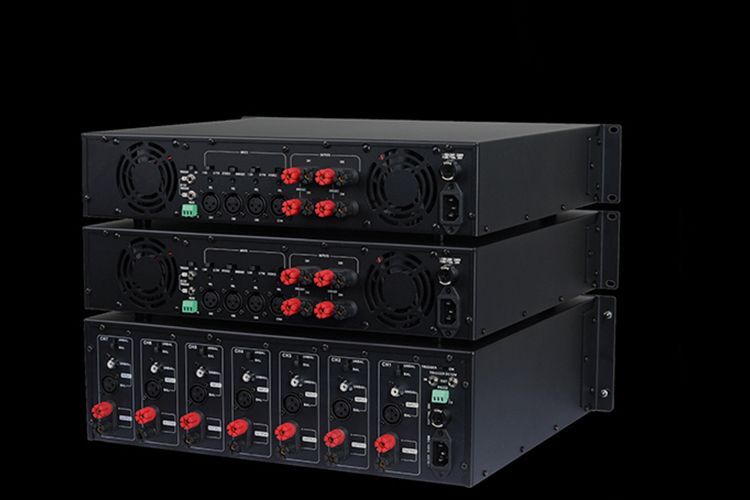 Benefits of true digital amplification
M4500D and M7300D are not a typical class D power amplifier. Our technology is much better, high current output of discrete MOSFETs with the efficiency of class D. The units have very low distorsion and an excellent signal to noise ratio, making them the perfect amplifier on the market.
Uandksound solution offers noiseless and clear replay at all sound levels. The digital signal drives the loudspeakers directly, with no translation and no middleman offering a digital to analog conversion virtually perfect for the most demanded audiophiles. The result is a level of effortless power and advanced processing not available from any other manufacturer. You can be sure that our technology will deliver the most enjoyable and neutral sound you have ever experienced.
FREQ. RESP.
20Hz-20KHz +/-0.5dB
THD
<0.01% at 20hz-20khz
0.01%>
INPUT SENSITIVITY
0.775/1.55V