LAST COMPANY NEWS
S4W 5.1 wireless Cinema Set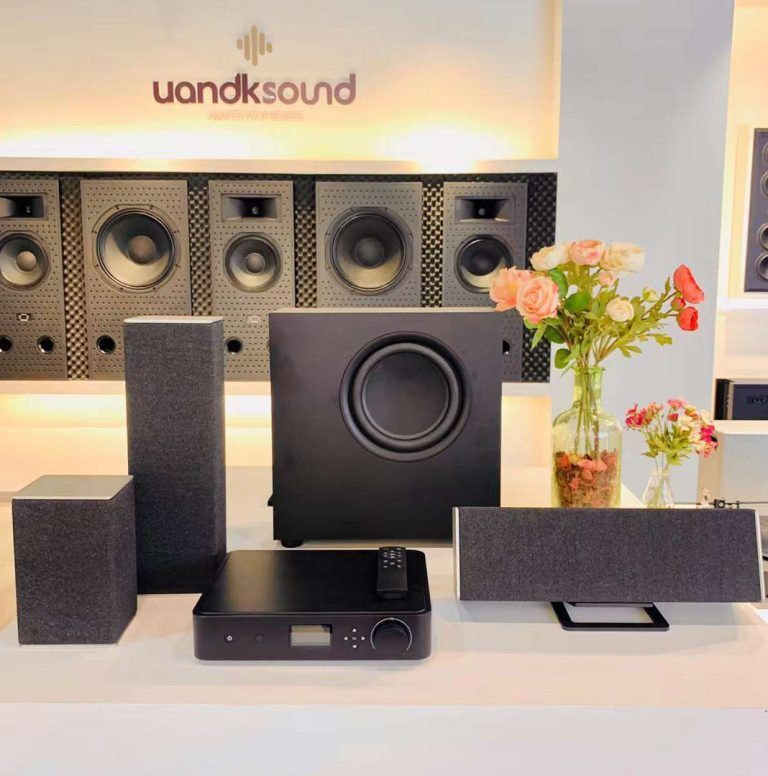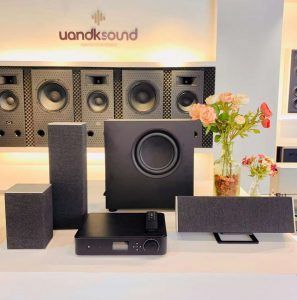 Set up your own high quality cinema system without cables to the control unit is a reality. Moreover the sound performance, design and quality components are the key elements to offer a successful product for the market. Floor stands for the best loudspeakers installation will be sold separately. More detailed information will be available very soon on uandksound website.
Uandksound releases new i4 Series
i4 Connect and i4 Play are 100% digital loudspeaker that do not take up much space. With two-four respectively built-in amplifiers, Bluetooth 5.3 and the incredible uandksound big sound, you do not need nothing more. i4 Series use the best Bluetooth 5.3 technology with a high-quality long range receiver, so you will not experience drop-outs in sound. The devices are built of wood and the drive units are custom-designed, to get the most accurate sound as possible. i4 Series devices technology consists of powerful digital amplifier units with built-in 32-bit floating point processors that deliver high quality sound in high resolution and without loss. This is unique for loudspeakers in this category. There are no passive components in i4 Series and the digital signal processing is free of noise and distortion and therefore you hear the music clearly and with nuances you have not heard before.
Do not hesitate to contact your nearest dealer to get more information about the new i4 Play and i4 Connect.
New in-ceiling E650FX Dolby Atmos loudspeakers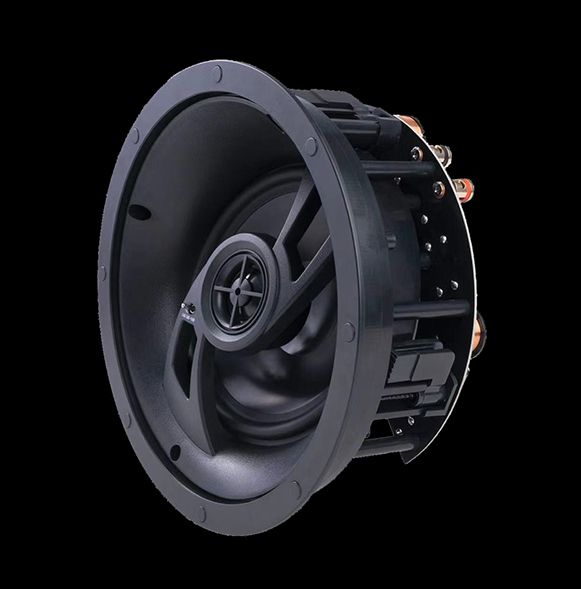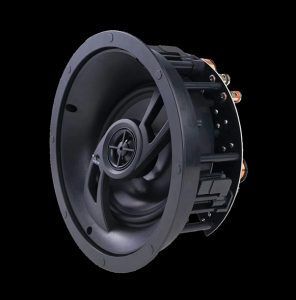 In order to improve our current E Series, we have decided to update the best seller E610C model to get an unique style of loudspeaker E650FX ready for Dolby Atmos applications. New tweeter adjustment allows an accurate sound response to get a neutral balance for movies and music. Quality construction is rigid to facilitate the safest installation. High current power amplifiers are compatible and bring the maximum sound performance. More information is available through our dealers. Do not hesitate to contact them to know all the new uandksound products.
Promotional Subwoofers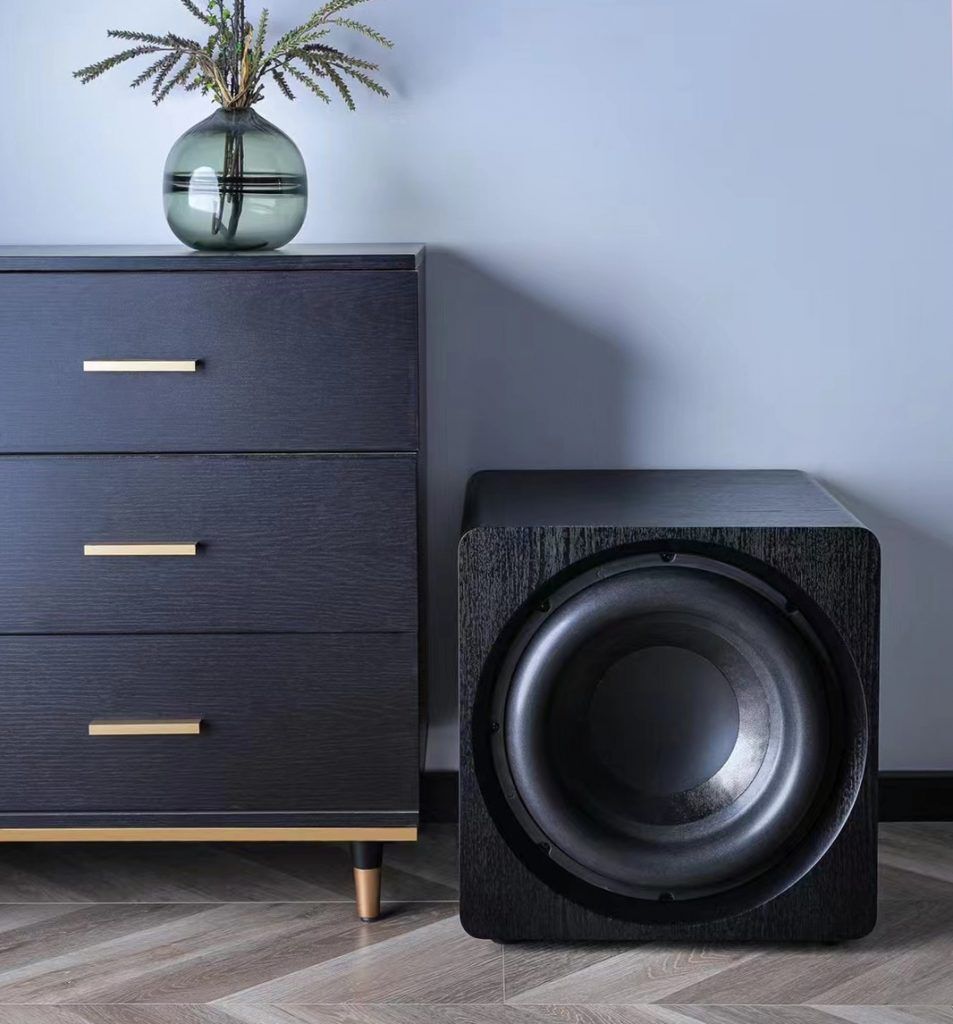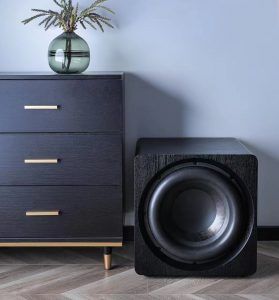 After a time of development and innovation, we have decided to present a limited edition of active subwoofers, SW1200 and SW1500, that will delight those new customers who wish to access the uandksound brand at a really attractive price without ever sacrificing the treasured quality associated with our reference subwoofers. Our exclusive 800 w class D amplifier offers the most impressive bass response and extended frequency response. Please do not wait and contact your authorized dealer to reserve a unit, SW1200 and SW1500 are limited editions now.
In order to get more technical specifications about the limited subwoofers edition do not hesitate to contact us.
New uandksound showroom presentation in Europe
After a long process we can finally announce a new permanent showroom, as well as a completed warehouse, in our European delegation, specifically Spain. Our new facilities are the meeting point for all the European distributors and all uandksound lovers. Starting from the E series and M3 range up to the Reference, we complete the entire catalog where any AV integrator or end user can enjoy listening all uandksound products. In addition, our permanent stock of products are available to all companies that want to become exclusive uandksound distributor in Europe. The fastest and more efficient after sales service is a reality now. Please do not hesitate to contact us to enjoy an audition and learn more about uandksound.
You can already download the press report (English/Spanish version) directly to this link; Europe Showroom.
New uandksound product catalogue release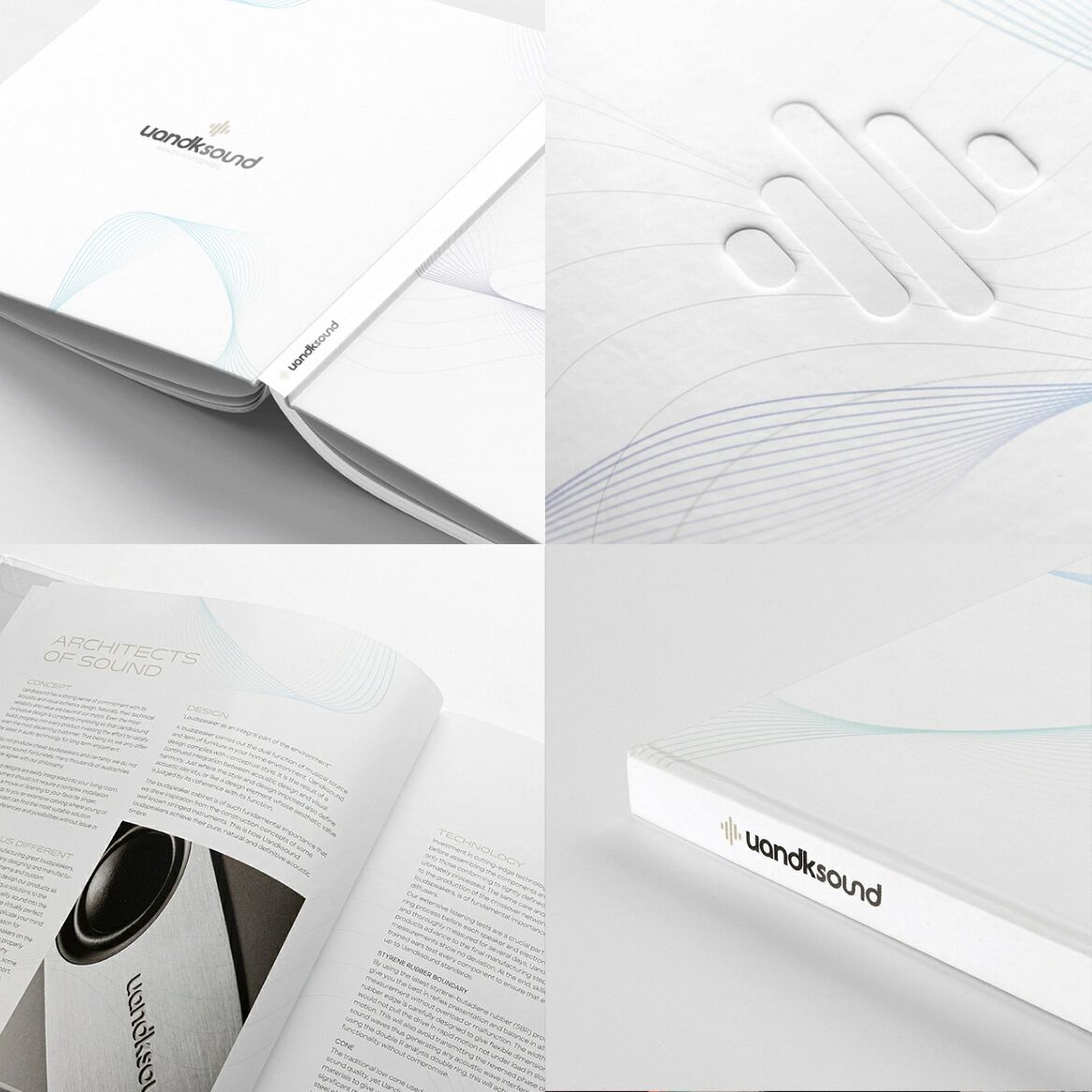 Uandksound has recently presented its renewed line of products, Reference Series and M5 series besides the new class D amplifiers. For the aforementioned work, our Marketing Department decided to redesign the new product catalogue with the valuable help of the Graphic Designer Miguel Diez. You are welcome to download the PDF version from our website.
Technological Institute of uandksound

Our company wants to innovate more and more with the new products installed by our specialists. Any correct installation requires very important technical knowledge when it comes to doing the best possible work and, above all, understanding how the most advanced technology works in a constantly evolving market.
This year uandksound has made the commitment to create its own training school for installers and sellers of the loudspeakers and amplifiers that uandksound designs entirely in Europe. The objective is to provide a new vision from our experts in order to provide our students with a better understanding of the products when carrying out various installations. The results are being very satisfactory and positive, as well as the initial attendance. Throughout this year and the next uandksound plans to continue with the aforementioned training in new markets that are especially important for the brand.
Uandksound Technical Developments
As we already know, in the cinema, we need the best dispersion of direct, clean and clear sound. The uandksound cabinets break with the traditional scheme by considering a larger sound scene presenting a more realistic sound. Its unique design allows the reflection of the sound not to interfere with the direct sound of the speaker allowing to create a sound field more faithful to reality. Some models like the M850N or M620N have a symmetrical woofer configuration. Technical studies have shown that such a configuration translates into greater synchronism that allows a more realistic presentation of the size of the sound source, such as a saxophone or violin. Another advantage to mention of the uandksound speakers is their perfect integration as surround speakers. The properties of the acoustic enclosures and the material that make up the woofers give the sound a high degree of dispersion with exceptional control ideal for Dolby Atmos settings.
In order to achieve a more detailed sound uandksound has opted in many of its models for a three-way configuration with cut-off performed at 500Hz and 2000Hz. The capacitors are Mylar and the frequency filter has a 24db / oct configuration so that an ideal tonal balance is achieved. In reference to the subwoofers uandksound has implemented the class D amplification scheme. A great dynamics differentiates the subwoofers from the rest. Uandksound uses an inverted design system which compresses the air behind the speaker to radiate air through the bass reflex tube to increase the spread of the lowest frequencies. This system makes possible to gain 3db of sound pressure, while the inverted subwoofer smoothes out a 24db drop in low frequency attenuation. In this way, the cleanest and most agile response of the low frequencies is achieved.
Moreover, the AMT ribbon tweeters used by uandksound are five times faster than a common dome tweeter. It all translates into zero distortion for precision, high resolution, and amazing transients.
.
The best sound for your home theatre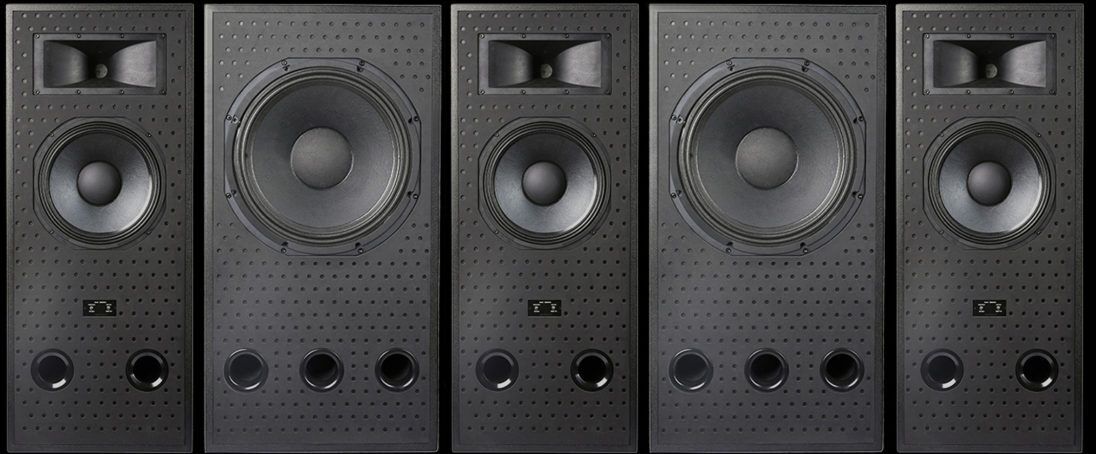 The last six years we have designed high-performance loudspeakers easily integrated with all kinds of environments and decoration projects such as the successful M6 Series, but in our quest to seek perfection and integrate the best technology, design and quality, we have advanced one step further in perfection. The best sound has only one name, REFERENCE Series. This is how uandksound is pleased to present its flagship product for 2021.
Loudspeakers with a clear professional orientation to satisfy the needs of the most demanding public is the new creation of the European firm. The sensitivity of the speakers reach a level of 97db, although you should know that the speakers in commercial rooms only reach 88db. This difference is a mark of the style that defines the superiority of uandksound. The speaker cabinet adopts the theoretical ideal 1: 1.414, a 75mm horn tweeter and an impressive 12-inch woofer. The depth of the speaker enclosure is 380mm making it easy to install behind a projection screen.
Returning to the tweeter, note that it is capable of reaching a level of 112db which allows a wide dispersion of the waves and does not cause energy loss when it passes through the projection screen. The aforementioned 12-inch woofer uses material from Kurt Müller, a world leader in the manufacture of paper-treated cones in England, giving the sound an extreme level of detail and control. The M1800SW model benefits from the same material, a passive subwoofer that equips an impressive 18-inch woofer to reach levels of sound dynamics hardly found in the industry.
REFERENCE Series are a system prepared to meet the most demanding requirements of the film industry. Ideal to be located in residential luxury homes, or medium-sized commercial rooms, our loudspeakers are a true reference for the lovers of pure sound.
Please go to our products site to find out more about this !
M5 Series, the perfect choice for your living room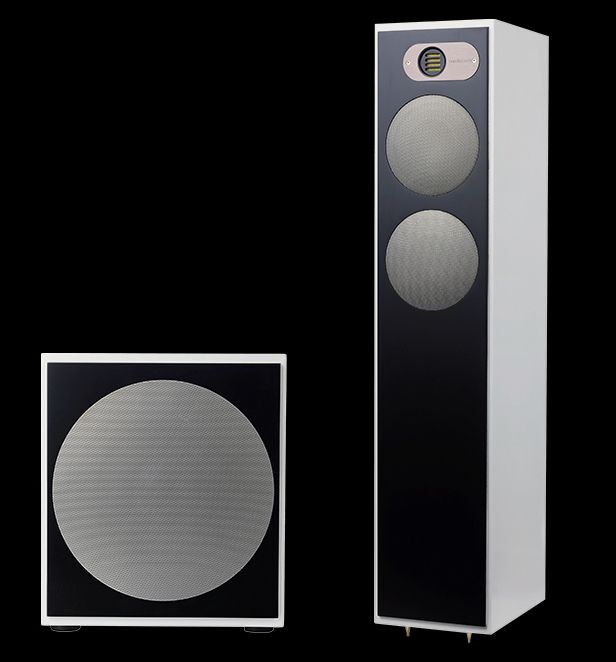 We spend many hours in the home environment throughout the week. For this reason we think that there is nothing better than enjoying our free time with of our family and friends watching a movie. For those discerning movie and music lovers looking for the best performance uandksound has recently designed the new M5 Series. The family consists of front, center and surround channels, also a dedicated active subwoofer. All this makes this equipment the perfect fashion loudspeakers solution to enjoy the best sound at home without the need of complex installations.
The units are equipped with the outstanding AMT tweeter used in more professional ranges, providing a plus of very high performance in the home speaker segment. In the same way, the woofers are expressly designed by the uandksound firm with the clear objective of achieving a detailed and clean sound. The M1000SW subwoofer is equipped with a 10 " woofer that provides a spectacular sound experience thanks to the inverted design scheme that provides a plus over the control of the lowest frequencies in higher ranges.
Our timeless design will be the best warranty to enjoy the best sound in harmony without disrupting your home decoration for a long time. M5 Series is undoubtedly the best option thanks to the sound performance and beautiful design.
Please go to our products site to find out more about this !
.
.
New class D stereo and multichannel power amplifiers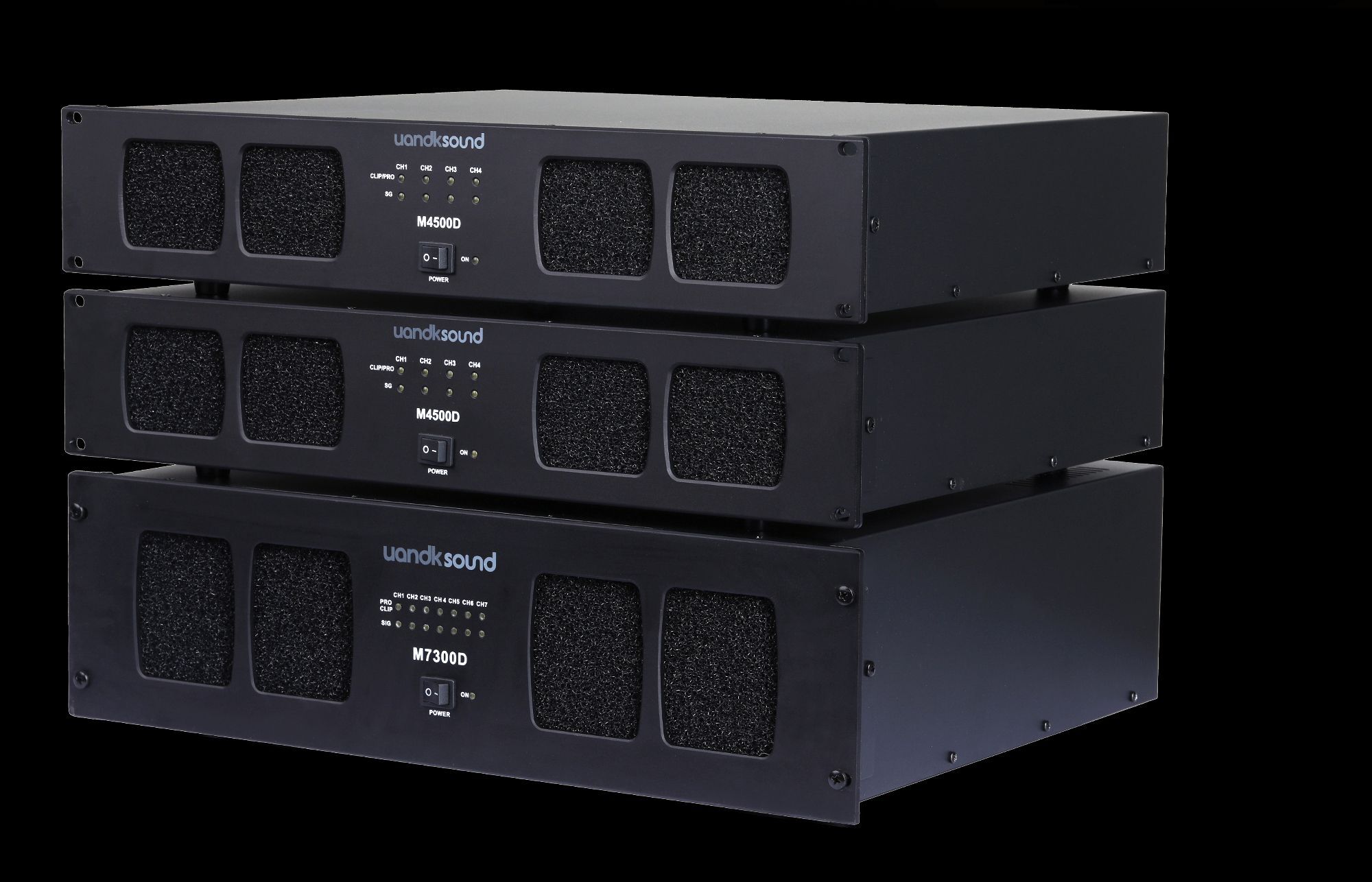 After an intensive development work we are pleased to finally announce the presentation of a new line of power amplifiers. Our new set of class D power amplifiers are designed to provide the best possible performance to the most demanding loudspeakers. 750 watts for channel for M4500D and 300 watts for M7300D, with bridgeable option just for M4500D, guarantees the best sound performance of the market.
High durability, low impedance electrolytic capacitors have been used to meet the electromagnetic interference standards. The design of the power stage is modular and has a switching power supply. As an advantage, it is worth mentioning the very low distortion. MOSFET transistors are used in the output section to provide more stable operation. Regarding voltage, the unit is perfectly compatible and safe working with voltages 110-230V. Loudspeakers with very low impedance are no match for the unflappable power supply of our power amplifiers.
Please go to our products site to find out more about this !
What´s new for 2021
In its quest to satisfy the highest expectations of film and music fans, uandksound continues to work on improving an already very complete catalog, with which to cover all possible needs in audio field. Focusing on the strongest point of the firm we want to highlight and announce a new project in development. To culminate the M6 and M8 Home Theater ranges, new loudspeakers and dedicated power amplifiers will be launched that will burst into the select league of High-End loudspeakers for the best private cinemas, which we will have the opportunity to assess throughout 2021.
Outside the strictly professional field when it comes to high-performance loudspeakers, our young but ambitious and innovative English company will show a new family of loudspeakers within its Home Series range. It is always important to bear in mind that not all hearing rooms are going to have the ideal measurements or that we would all like, which is why it is always necessary to transfer the benefits of the professional field, as regards loudspeakers for movie theatres of refers to a more domestic environment where integration is completely simple for users who are starting to assemble their first hearing system.
International Press Awards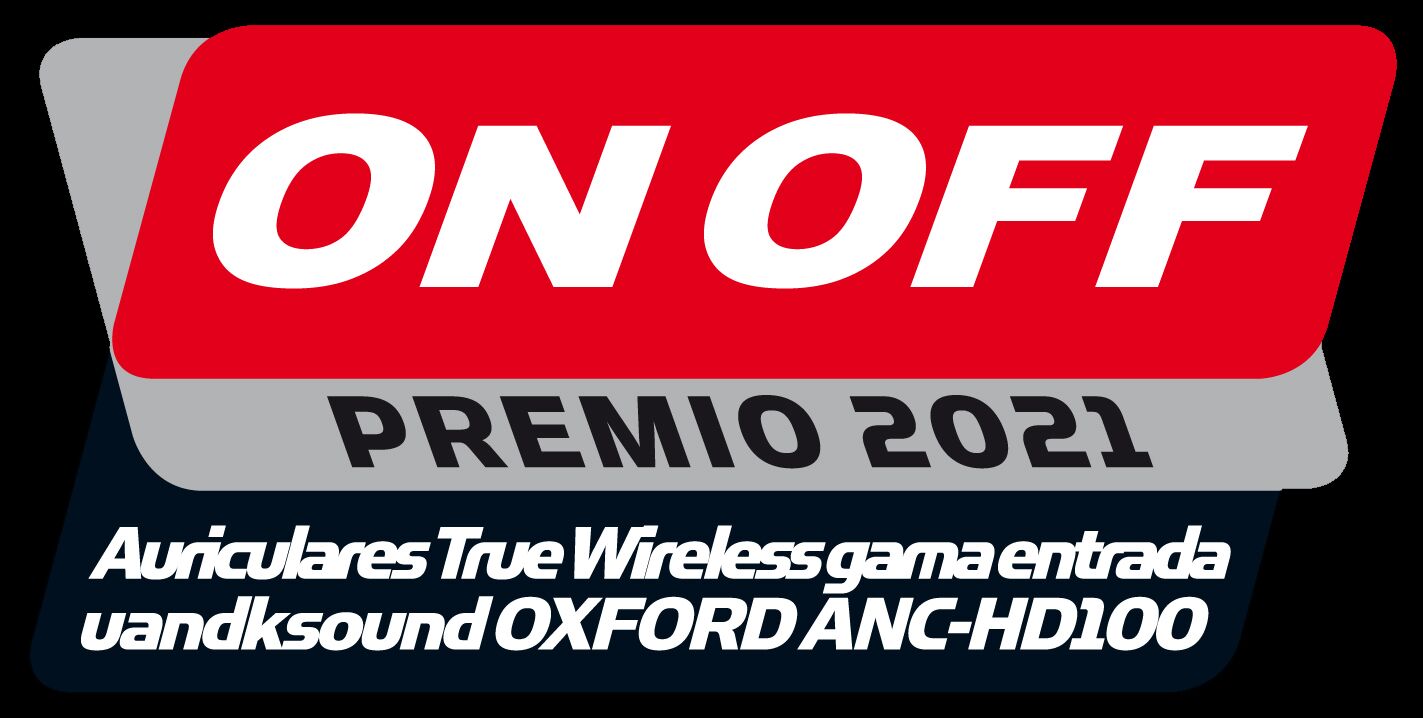 We are happy to announce the recent award received for our OXFORD ANC-HD100 True Wireless Earphones. The Bluetooth 5.1 technology of these earphones guarantees a reliable and quality connection with mobile phones or other audio sources, in addition to allowing the creation of models such as the True Wireless type, which have become fashionable because they are comfortable and offer good sound quality. Once again we appreciate the trust of all our clients and international distributors. If you want more information about our current and future products, do not hesitate to contact us.
–
Media Advertising Campaigns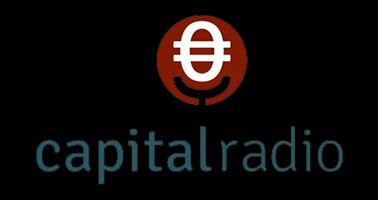 We would like to share with our followers all our marketing activities in order to keep uandksound fans informed about our new products, new sale points across the world and last technical innovations to offer them the best premier audio products. Capital Radio has gently invited uandksound the 24th of September 2020 to participate in a dedicated multimedia radio show to discuss about present and future marketing strategies to promote uandksound products and the integration at home besides another professional applications. Nowadays our lifestyle revolves around technology; in our interview with Capitol Radio we will explain how uandksound is able to offer the best solution to reach its users through the social networks.
To listening our podcast please follow the link below: uandksound interview
–
New Outdoor Loudspeakers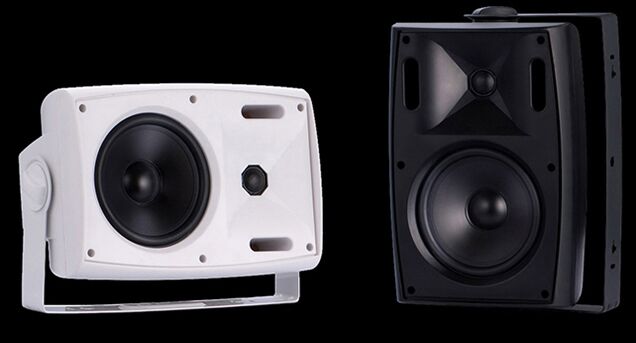 uandksound announces the new outdoor loudspeakers series and dedicated 100V/8ohm power amplifier for those customers looking for the best sound performance and pleasant stay in gardens, pools, restaurants, discos, etc. Designed for wide-ranging out-indoor applications the loudspeakers have transformer with multi taps for 100V/70V/8Ω inputs offering versatility, and it is capable for commercial audio and public address applications. We offer black and white alternative color or other customizable colors which is fit for different environment.
Feel free to contact us if you want to listening the new loudspeakers range.
Media Advertising Campaigns on Press

uandksound has the pleasure of announcing its upcoming agreement with the Spanish HiFi magazine ON OFF the 1st of June 2020. Our new business relation will allow our customers to read new articles about our company besides several product reviews in order to help worldwide audio fans to choose the best devices for the home environment. Do not miss to read our publications on the magazine, furthermore many of them will be available to download the English version through our official website.
Bluetooth Headphones, London ANC-HD200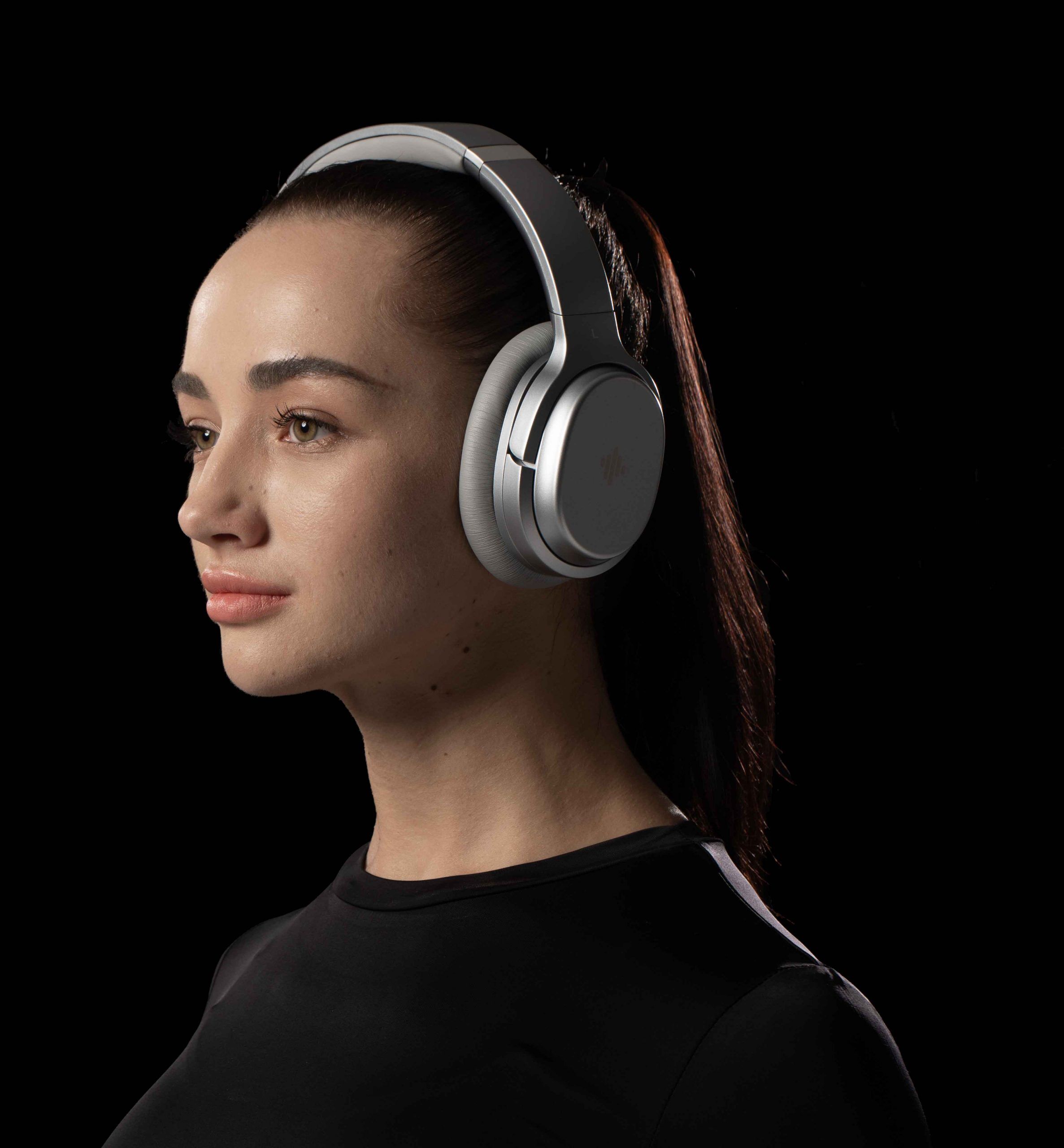 uandksound wants to announce its new future Bluetooth LONDON ANC-HD200 on-ear device for May 2020. Our engineers aim to redefine the world of Bluetooth headphones with the best Active Noise Control. The uandksound name is new on headphones world, but the design and manufacturing team behind this project has extensive experience and is very professional. uandksound has managed to design on-ear headphones and True Wireless with British talent and China manufacturing, with best quality guarantees, a product at the high level of the major brands in sector.
Please go to our products site to find out more about this !
Bluetooth earphones, Oxford ANC-HD100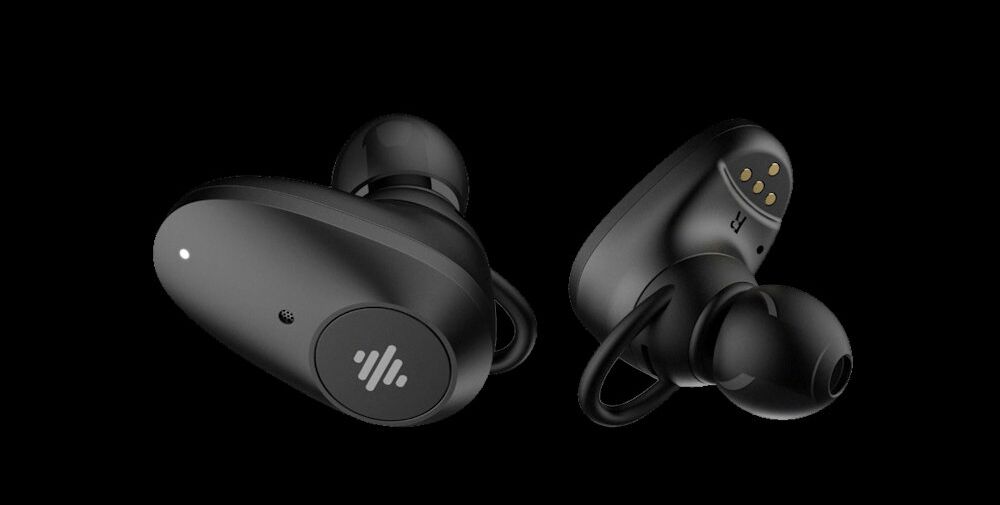 uandksound wants to announce its new future Bluetooth OXFORD ANC-HD100 in-ear device for May 2020. All our earphones are exclusively designed to offer you the best performance. This model has good sound quality and features to cover the needs of all user types. Each earphone weighs six grams and has an integrated microphone that supports voice control to answer incoming calls. The battery life of more than five hours, even with active noise cancellation permanently activated, is quite good, but lasts up to seven hours without ANC. And, with the four recharges of the case that accompanies the uandksound OXFORD ANC-HD100, allows up to more than 28 hours of listening. More than four days of intensive use.
Please go to our products site to find out more about this !
Marketing Press Awards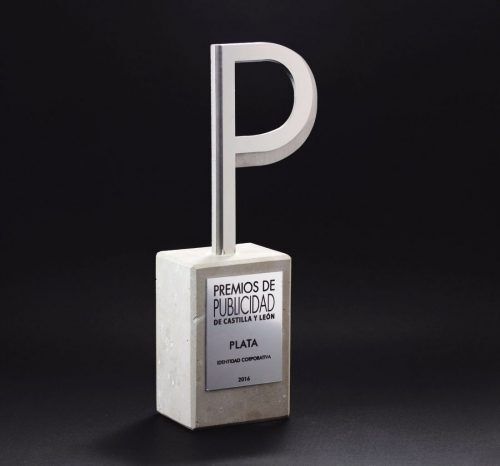 uandksound would like to thanks all his effort to Miguel Diez Diseño Gráfico. Mentioned Graphic Design Studio has been recently rewarded in a well renowned Spanish press contest for his professional career for the last years. Our staff can just simply say that being working with their team has been a great honor and privilege. uandksound sends to the Graphic Design Studio the best compliments meanwhile our international dealers wish them a successful way for upcoming projects.
International Trade Shows, Europe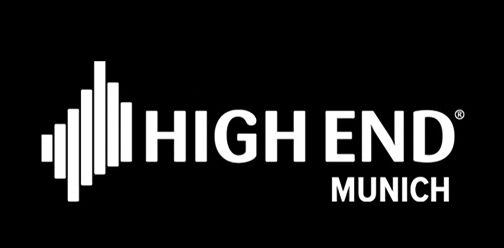 uandksound has officially attended for the first time the most prestigious High End audio show of Europe in May 2016. This time, our team travelled to Munich, Germany to present the last products innovations, and meanwhile we have been sharing a grateful stay with our new dealers in Europe. uandksound expresses its gratitude for it.
Please go to our Facebook site to find out more about this !
International Trade Shows, America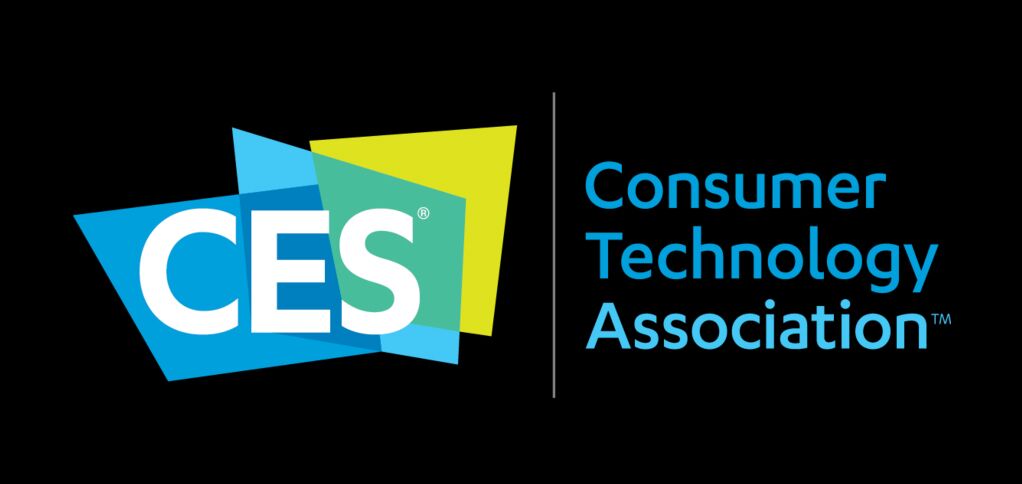 The annual CES High End audio/video Show once again was celebrated at the prestigious Venetian Hotel located in Las Vegas, USA. Since the 6th until the 9th of January 2016 the most wellknown manufacturers will exhibit the lastest innovative audio/video products. As could not be otherwise, uandksound has attended the exhibition to show its most fashionable products in the Suite room 30-330 at the Venetian Hotel. We are proud to say that the experience really worths it. Needless to say, the great atmosphere was impressiveas well as the good acceptance of our showroom.
uandksound kindly invites you to look some of our photos on our Facebook site !